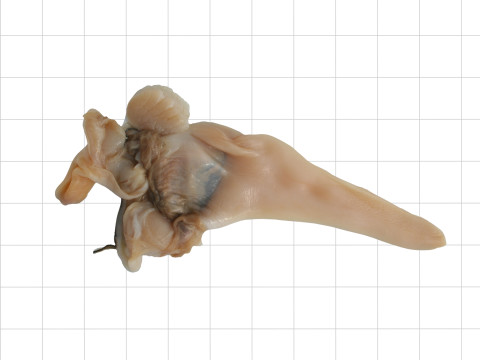 Shucked Clam (Atlantic Surf Clam)
Scientific Name:
Spisula solidissima
Catch Location:
U.S. Atlantic
Catch Method:
Hydraulic Clam Dredge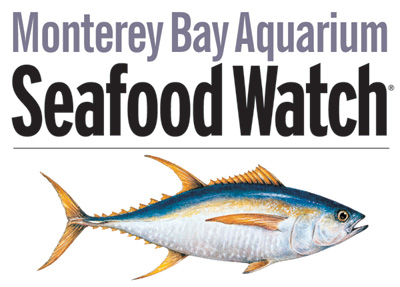 Click here to access MBA's SFW program
YELLOW RATING – GOOD ALTERNATIVE
Atlantic Surf Clams (Spisula solidissima) are a domestic wild caught product, common along the east coast of North America from Nove Scotia to South Carolina. They live buried in sand; offshore as well as in intertidal and surf zones. They can mature quickly and can live to be over 30 years old. Atlantic Surf Clams use their siphons to pull in fine particles of plankton from the surrounding water, then filter feed. The Monterey Bay Aquarium's Seafood Watch has issued a "good alternative" rating for Atlantic Surf Clams.
Atlantic Surf Clams provided by Bionic Zoo & Aquarium are caught using a dredging process that harvests these shellfish from the sand in which they are buried. While the impact of hydraulic dredges on the sea floor may, at first glance, seem severe; restrictions that the gear imposes, such as hose length and pumping pressure, limits their use to shallow water. The sandy bottom environments in these areas are normally exposed to far greater perturbations during winter storms and take such disturbances in stride. The dredge is a large steel "basket" that is dragged along the bottom by boat. Sea water is pumped through a large hose to a manifold on the front of the dredge. The manifold jets the water into the sand, temporarily fluidizing it and allowing the dredge to pass through. Due to the design and spacing of the bars making up the body of the dredge, most of the smaller clams and other organisms pass through, the larger clams being retained. Once harvested and shucked, they are immediately placed into their appropriate packaging and blast frozen. Upon completion of freezing, the seafood is transported to either a storage facility or directly to the customer on trucks maintaining 0° F to -10° F, which is the same temperature standard used throughout the entire process from initial freezing to delivery to the customer.